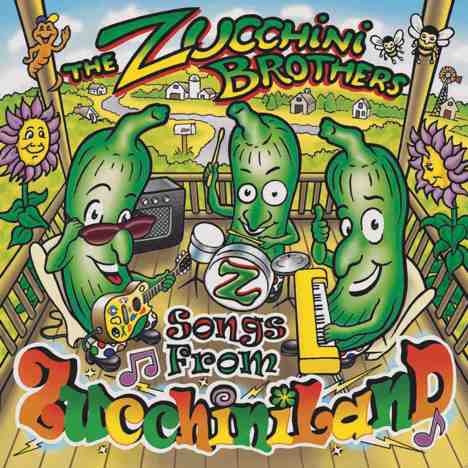 Songs From ZucchiniLand
Our Newest Release!
$13.00 (Includes Tax & Shipping)
Combining the magic of their syndicated family
radio show and their award-winning songs, 15
beautifully recorded and skillfully arranged,
original songs, and 15 skits and zany commercials,
fully displaying the magical sound of the
Zucchini Brothers and the adventurous world of ZucchiniLand.

LYRICS and BONUS VIDEO included!