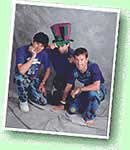 Jack, Steve, and Sam spend most of their time in the Zucchini Clubhouse in ZucchiniLand, doing chores, taking care of their dog, Polly (a black and white mut), and doing homework. Every weekday morning they scamper off, with their friend, Susan, to Miss Honeypepper's classroom at ZucchiniLand Elementary School. After school and on weekends they love to play music together!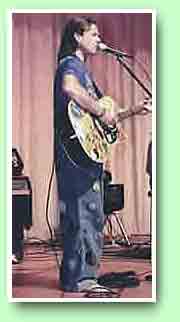 JACK ZUCCHINI
Guitar&Vocals:
Jack began singing about the same time he started
eating vegetables. He took up the guitar when he
was five, staging concerts on his front porch
with his brothers and friends. A few years later
he learned to play the trumpet and joined the
school band. His favorite food is pizza. He loves
scary books and he's not afraid of the dark as
long as the lights are on.
STEVE ZUCCHINI
Keyboard&Vocals: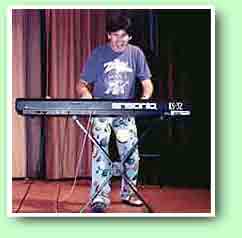 Steve loves to sing almost as much as
he enjoys eating chocolate chip
cookies. He began to play keyboards at
age six, and trombone shortly
thereafter. He's performed in all sorts
of musical groups - from orchestras and
choirs to rock bands. His favorite food
is chocolate chip cookies. He loves
reading about anything that has to do
with music and he always goes to bed early.
SAM ZUCCHINI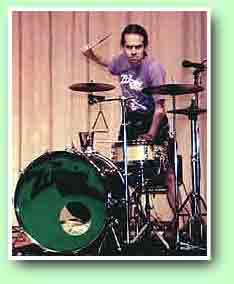 Drums&Vocals:
Sam loves to sing and play his drums
twenty-four hours a day, seven days a
week. He's studied jazz music, finding
it to be a worthy challenge and very
inspirational. He has played in a
variety of musical settings:
orchestras, jazz combos, and big bands,
folk acts and rock bands. He also plays
guitar. One of his many favorite foods
is pasta and beans smothered with a
colorful selection of fresh vegetables.
He enjoys reading almost as much as he does dreaming. And, he believes everyone needs a good eight hours of sleep.